Tottie Kaya of Tottie's Asian Fusion
I have my friend Jenelle Bonifield to thank for introducing me to the experience that is Tottie's Asian Fusion. I had always heard good things, both about the food and vivacious Tottie herself, and I wasn't disappointed. I just wish I hadn't waited so long.
Born and raised in Laos, Tottie Kaya came to the U.S. in 1979. Cooking is in her genes as her mother was a renowned caterer for the Laotian royal family. In 2003, Tottie attained her dream of owning her own restaurant, and opened Shanghai Palace. She later changed the name to Tottie's Asian Fusion to reflect her multi-cultural menu and the dishes she grew up on and enjoyed making at home. By 2006, Tottie was recognized as one of the Valley's Best New Chefs on the cover of Food & Life magazine. In 2008, Tottie's Asian Fusion won a Best of the Valley award from Phoenix Magazine. With this success, she opened a second location in 2009, Tottie's Asian Fusion 2. While the menus are similar, there are minor differences. The original location includes a sushi bar, and the second has a pretty patio shaded with printed umbrellas. It was here in this lush oasis surrounded by tropical plants – papyrus, hibiscus, palms, plumeria and more - that I had a chance to chat with its convivial owner. Tottie explains how she also loves to garden and the patio is a labor of love that she designed. She even points out a papaya tree she started from seed and a second garden out back where she is growing guava and fresh chiles and Thai basil for her dishes.
She is just as enthusiastic about the menu. "When I opened Shanghai Palace, it was only a Chinese menu. It took a while to get established, to learn what the customers liked and then change the menu accordingly. My grandfather is Thai and Chinese, and Laos is next to Vietnam, and that's why I opened this as fusion. I wanted to do something different and so I added Thai and Vietnamese; a little of this and a little of that." You'll find Laotian dishes like larb and green papaya salad, Vietnamese phở and bún tôm, and Thai curries and pad thai in addition to the Chinese dishes.
Tottie's Rolls are a bestseller and it's easy to see why. Vietnamese spring rolls are served with lettuce, mint, and cilantro and I love the addictive flavor contrast of a crisp warm roll with the cool greens and fresh herbs. Tottie explains one reason for their popularity, "Even though they're fried, you don't feel so guilty because of all the vegetables and herbs you wrap it up with." She adds, "We have a lot of spring rolls. We have lemongrass chicken spring rolls, softshell crab, salmon, and shrimp tempura; not just the traditional spring rolls. My favorite is the softshell crab spring roll and a side of our housemade chili sauce which is spicy with a little citrus."
When asked about other personal menu favorites, Tottie says, "I love the red curry duck with noodles, the curry salmon with pho noodles, Tottie's Rolls, green curry, kang keo wan - I like that a lot - and pad thai." Vietnamese is also a favorite; "I could eat phở every day." I even get some helpful hints on making bánh xèo (one of my favorite Vietnamese dishes) at home. Tottie tells me how her mother "made it with fresh turmeric, grated, and left to soak in the batter overnight." Thanks for the tip Tottie! She mentions that "the Thai menu is very popular, especially the pad thai, the panang, and the pad kra pao." As I enjoy more delicious dishes - crunchy, creamy shrimp puffs, spicy larb with minced chicken tossed with lime juice, chiles, and fresh herbs, and shrimp salad with juicy mango - I ask if she has ever put a dish on the menu that didn't sell. After a brief pause, Tottie laughs and says "No, they like it all! Sometimes I'll make something to eat and say to myself, this is really good, and I'll put it on the menu as a special."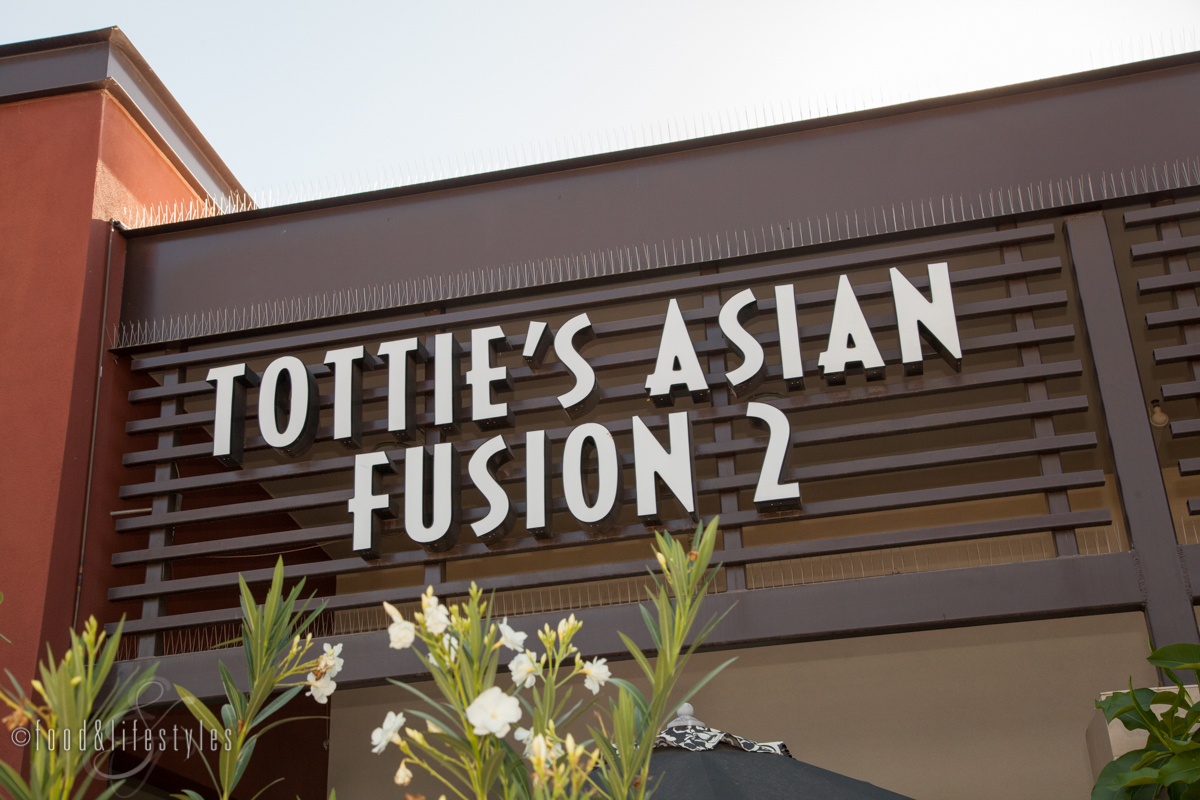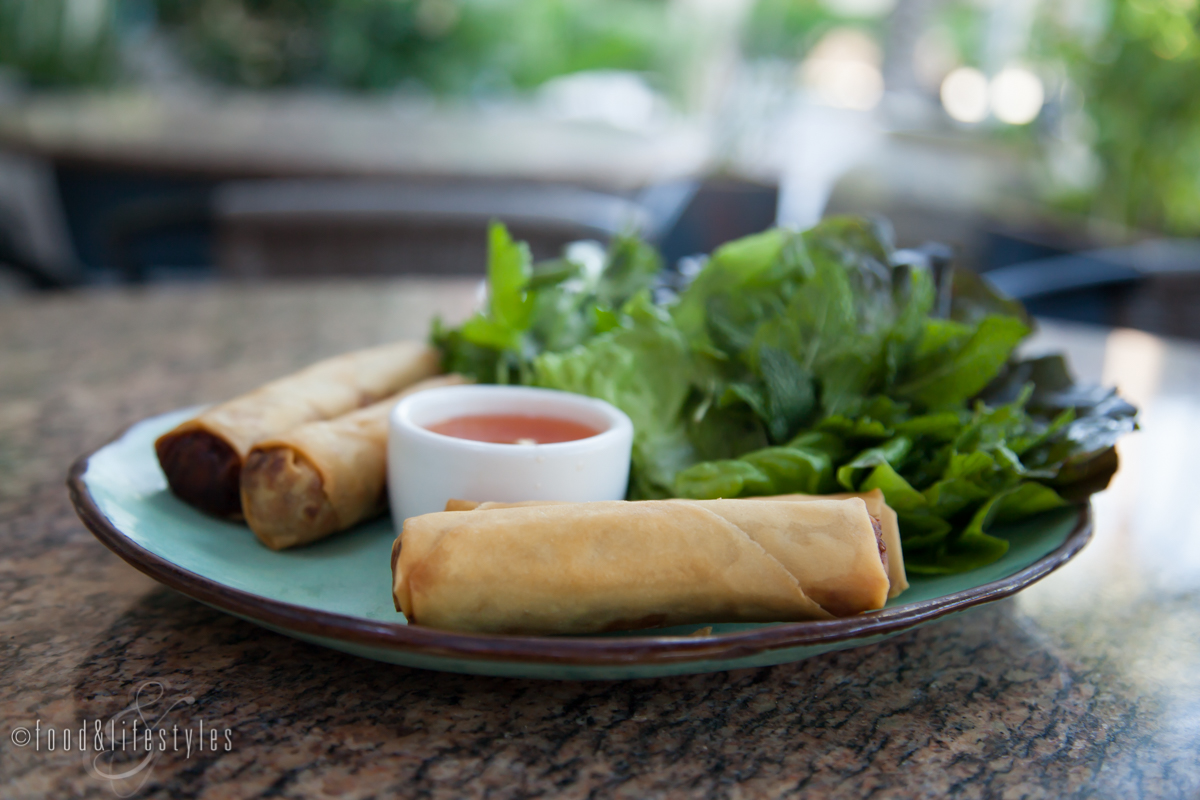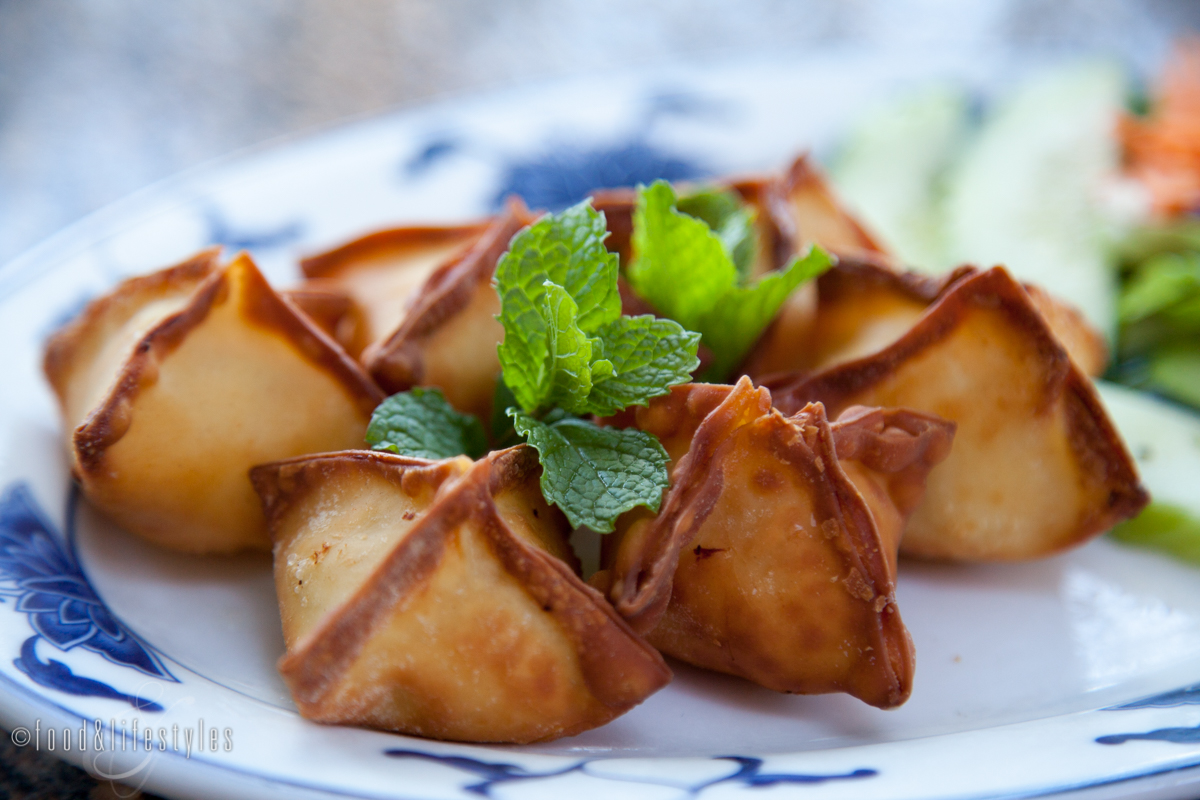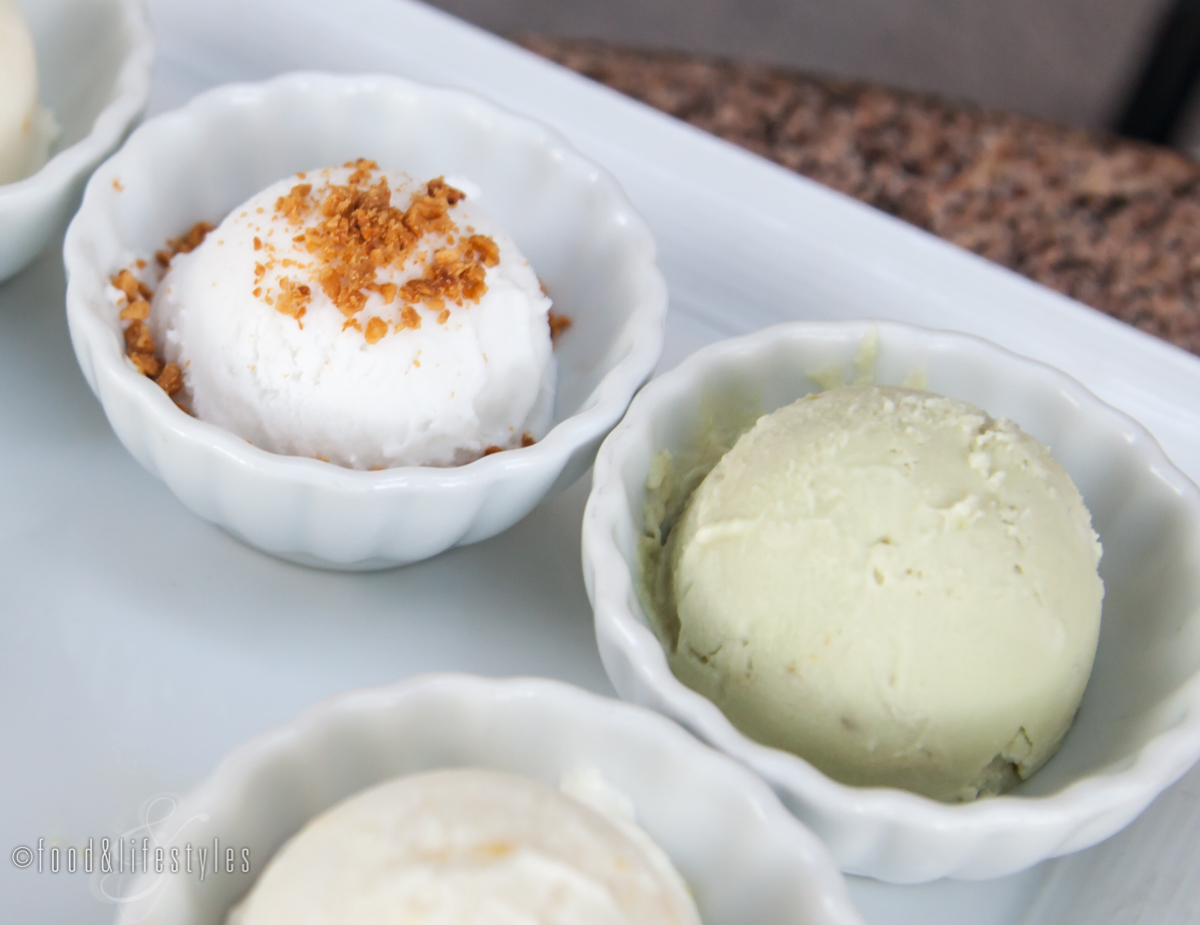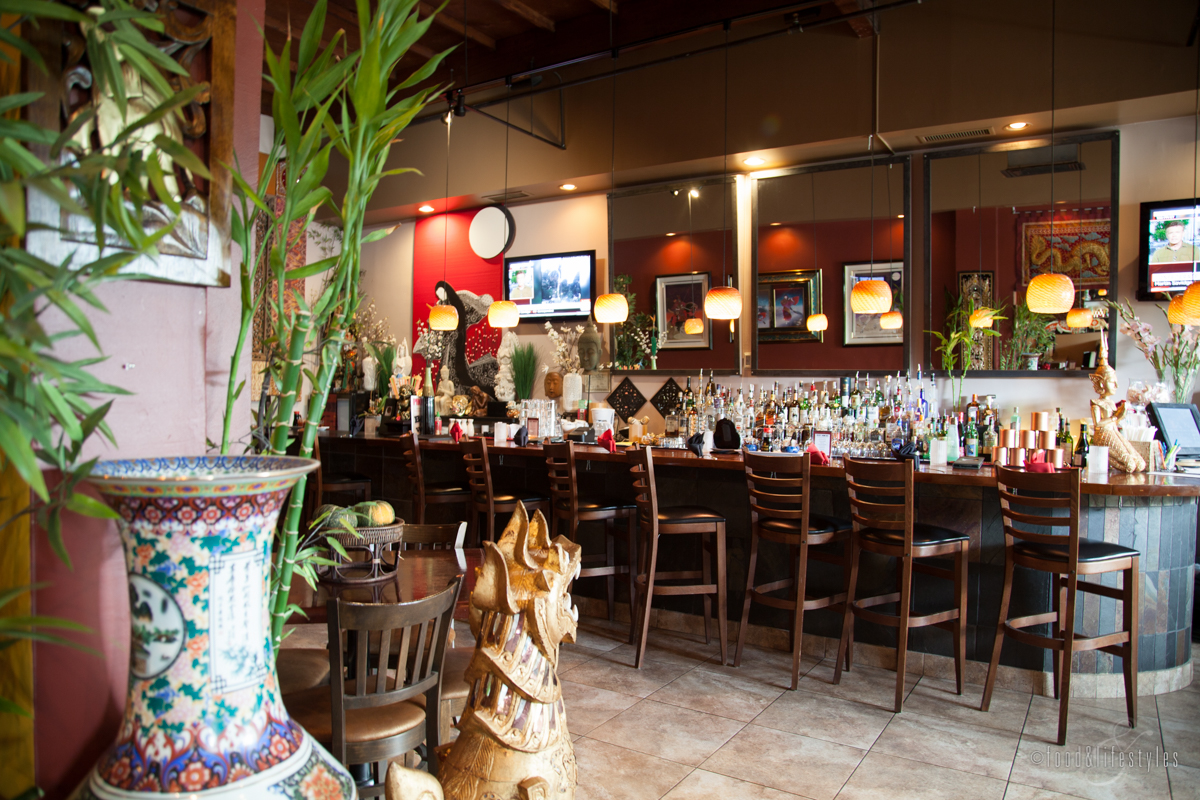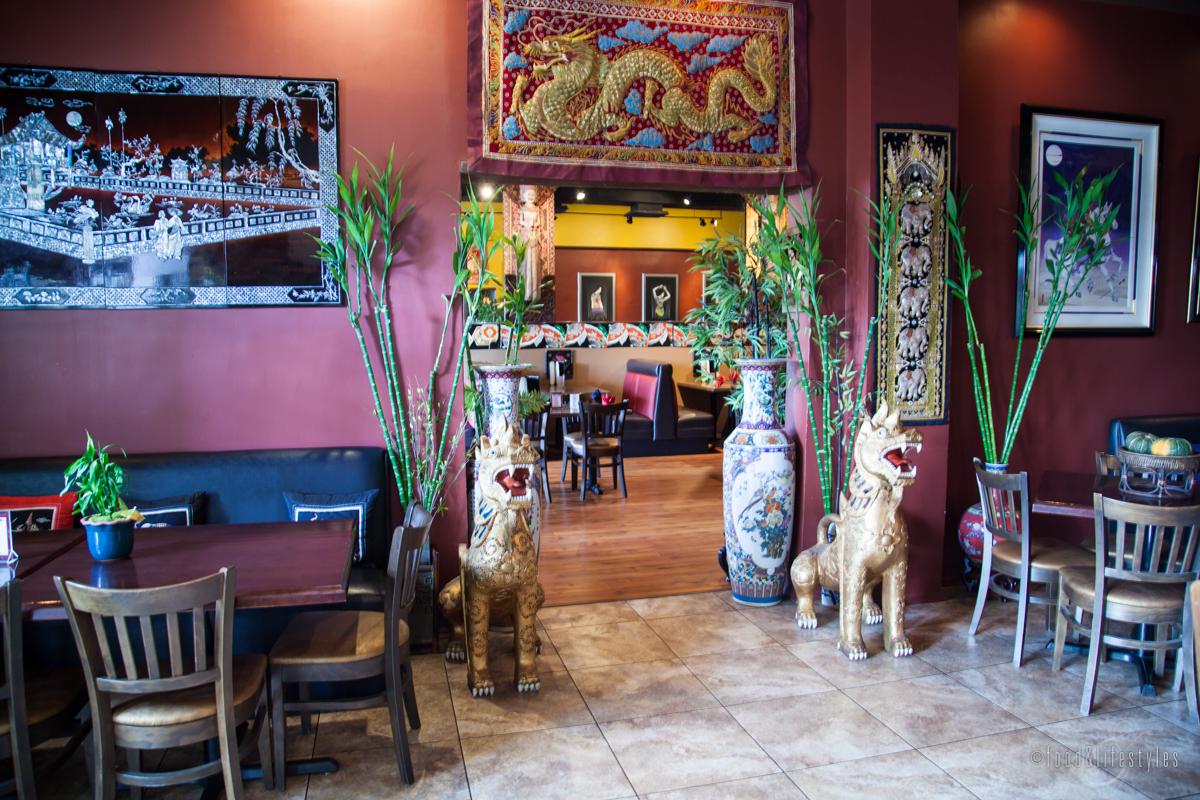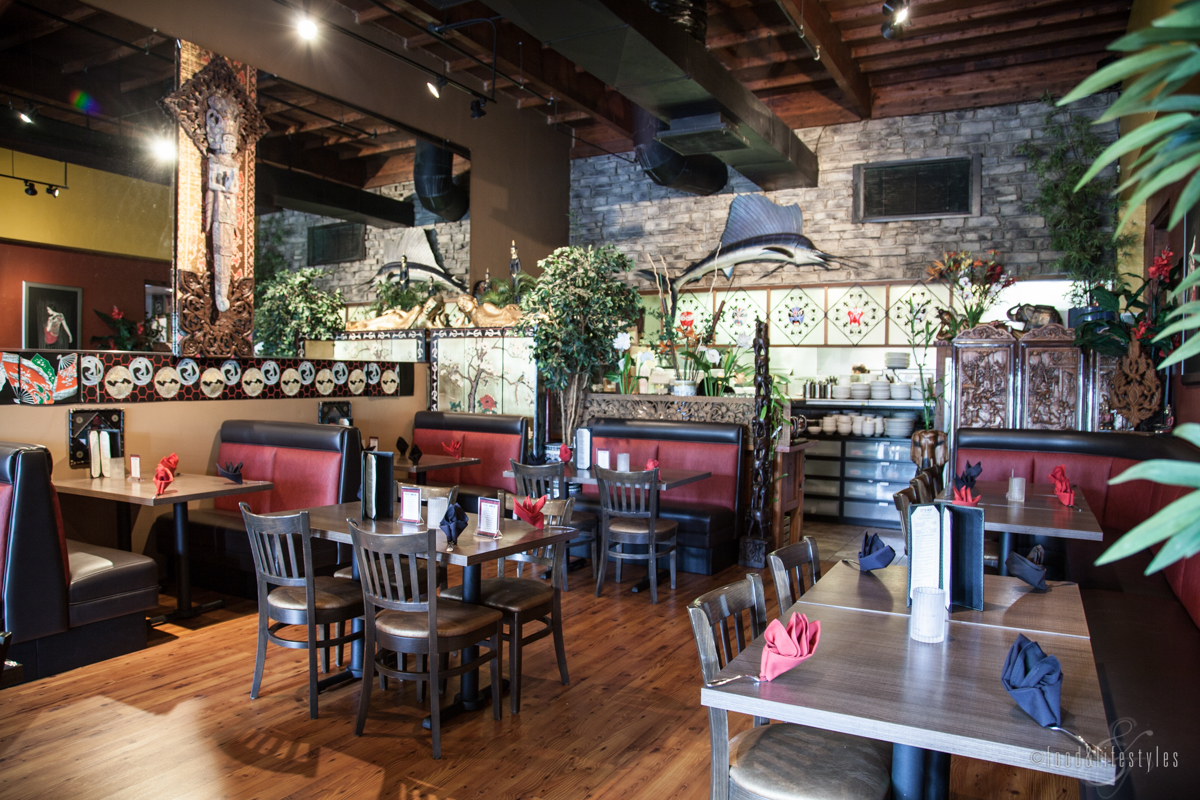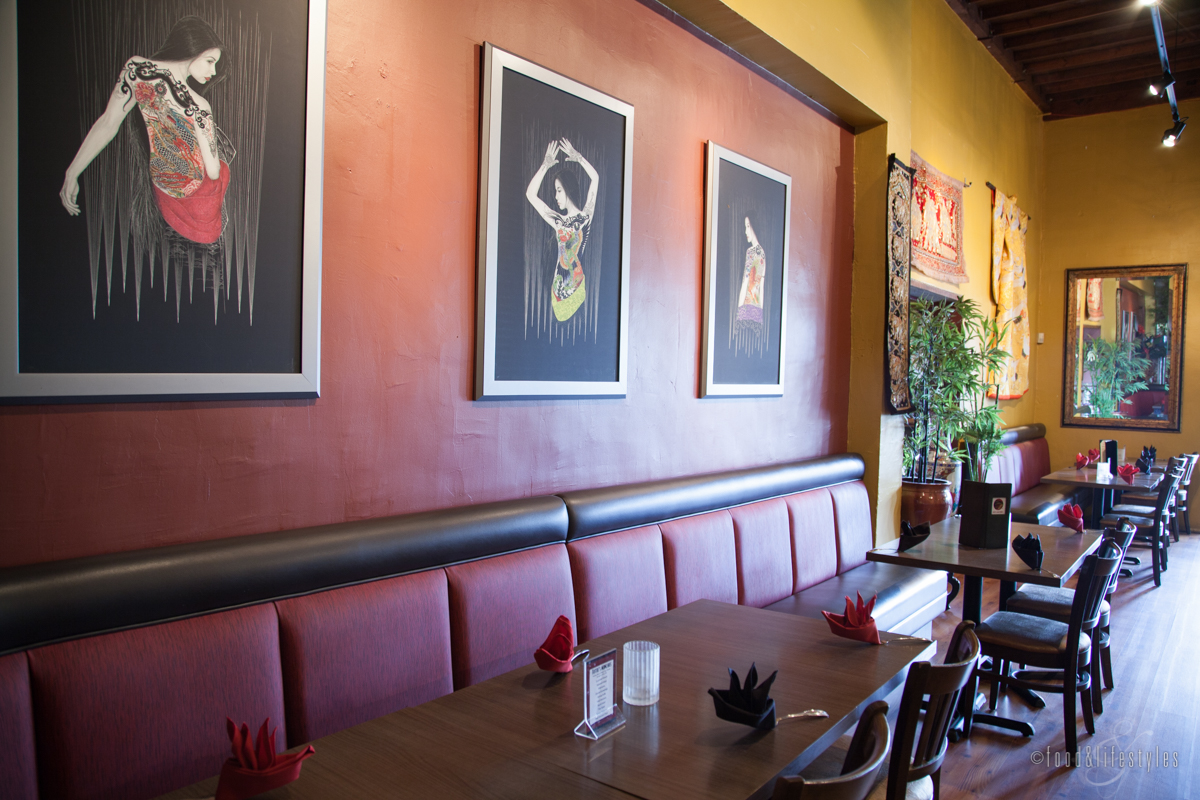 I inquire about desserts and Tottie's eyes light up. "You have to try the fried honey bananas, mango and sticky rice, and I make all the ice cream, though today there's only five". It turns out she sometimes has up to nine flavors, all made with coconut milk and non-dairy and vegan. You won't miss the dairy with these – they're creamy and bursting with flavors such as mango, pineapple, coconut, lychee, and avocado. When I mention how fresh the flavors are, Tottie assures me that "the pineapple is great in a piña colada." I know what I"m trying on my next visit.
And Tottie knows her cocktails, having worked for years as a bartender before opening her restaurants. "I love to mix some crazy drinks", and she tells me about her volcano bowl and a special layered libation popular with the regulars. As I sip on a Peace on Earth, made with TY KU Citrus Liqueur and lychee sake, I comment on how well it pairs with the mango shrimp salad I'm eating. "Exactly!" agrees Tottie.
You'll find Tottie busy in the kitchen at Tottie's Asian Fusion 2 . During lunch, she informs me, "I cook by myself for the whole dining room", and has another cook who comes in for the dinner rush. When I ask this busy woman what she does on her days off, "eat and shop" is her answer as she tells me a favorite stop is the Mekong Market. And did I mention that she was running a 5K the day after this interview?
As we chat, she greets patrons with a cheery hello and I can see why Tottie is so beloved. She is welcoming, gregarious and full of life. Whether it be in regard to running her restaurants, her busy schedule, or how she loves to cook, more than once Tottie emphasizes what is important to her: "It's about having fun!", she says, and this certainly shows.