Insider's View Dinner with Chalk Hill at Different Pointe of View
Different Pointe of View at Pointe Hilton Tapatio Cliffs Resort is one of my favorite restaurants, possessing that rare combination where the cuisine lives up to the panoramic view. It is here at this resort restaurant perched on top of Lookout Mountain that Executive Chef Anthony DeMuro creates a modern menu with an emphasis on seasonality and colorful, flavorful dishes. I've dined here many times over the years, celebrating special occasions, bringing family and friends, or savoring a decadent multi-course tasting menu. One of the best (and most entertaining!) ways to enjoy this special spot is the monthly Insider's View Wine Dinner Series which runs September through May.
Insider's View is an intimate experience hosted by Chef DeMuro and a visiting wine owner or winemaker. The $99 cost includes a 4-course dinner with wine pairings plus dessert, limited to just 12 guests, and begins with a wine reception. On a beautiful April evening, we were greeted with glasses of Chalk Hill Estate Sauvignon Blanc and invited to join winemaker Steve Nelson on the patio before dinner. We sipped and mingled as we enjoyed delicious lobster bisque and hors-d'oeuvres with a beautiful sunset.
Soon it was time to join our new friends and take our seats at the cozy L-shaped table where Chef DeMuro would be cooking tableside.
As Chef DeMuro started Dover sole, the first of our five courses, he described the menu, including seasonal vegetables such as ramps and English peas, and two of my favorite harbingers of spring: Morel mushrooms and fiddlehead ferns.
We settled in our front-row seats as talented and engaging Chef DeMuro kept us entertained and Steve joined in the fun.
Steve told us about Chalk Hill Estate Vineyards and our pairings for the night. The vineyard is located an hour north of San Francisco in Sonoma County. While Chalk Hill is best known for award-winning Chardonnay and Sauvignon Blanc, they also grow red grape varietals such as the Cabernet Sauvignon, Malbec, Petit Verdot, Merlot, Syrah, and Carmenere that we were going to taste in their Estate Red. As the evening progressed, we learned about each wine, Chalk Hill's growing regions and appellation, and Steve's goals as the winemaker. "Our philosophy is capturing the terroir of the state and putting it into the bottle," he explained.
My favorite pairing of the night was the Estate Red poured with Kobe beef, but at Chef DeMuro's hands, every course was superlative. Our fantastic feast included:
Chalk Hill 2014 Sauvignon Blanc with Dover sole, English pea puree, cheddar cauliflower, and elderflower butter sauce
Chalk Hill 2013 Chardonnay with lobster ravioli with fiddlehead ferns
Chalk Hill 2013 Pinot Noir with lamb, cippolini onions and morel mushrooms
Chalk Hill 2012 Estate Red with Kobe beef, rapini, and truffle demi-glace
Chocolate espresso dessert finale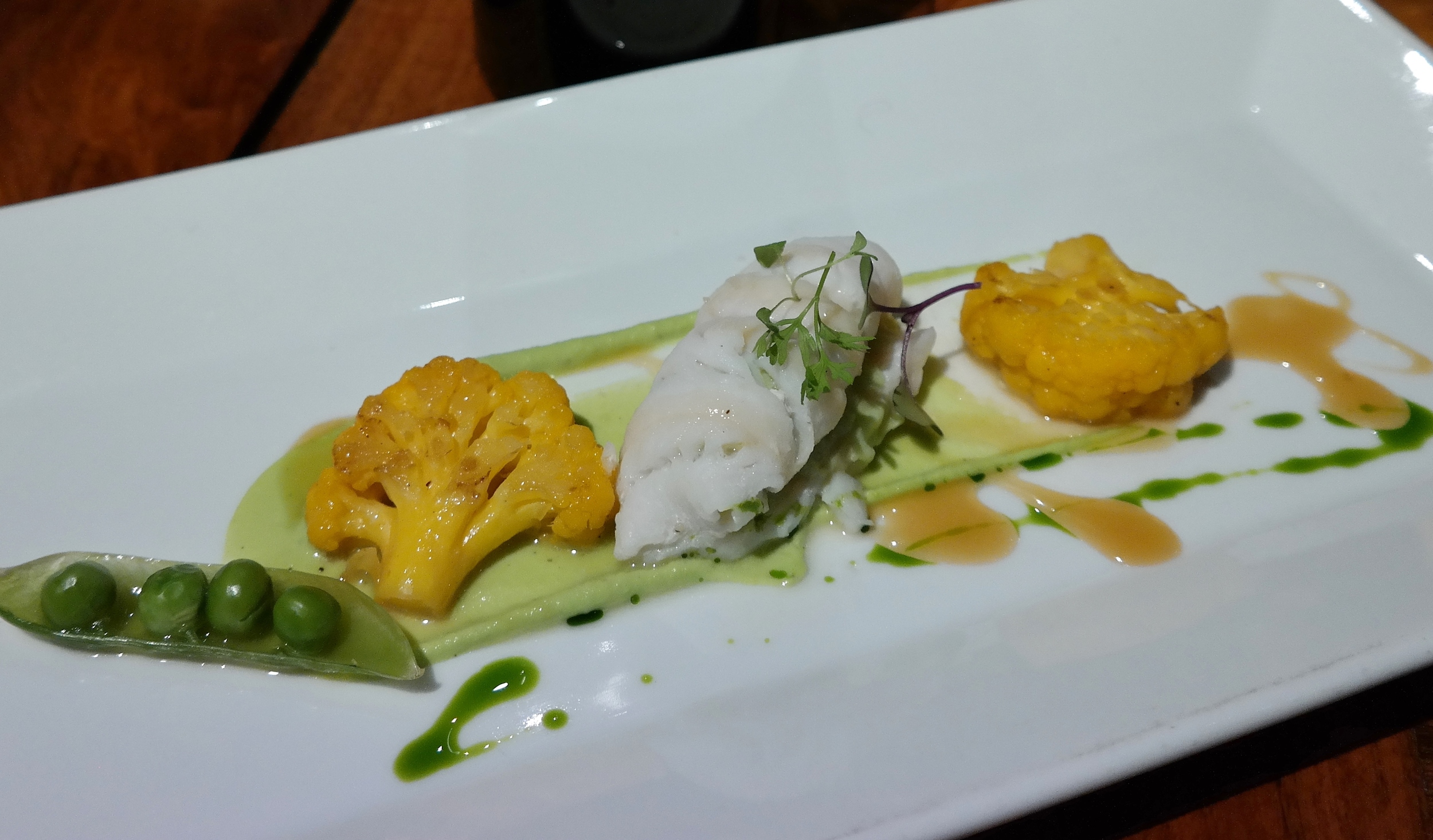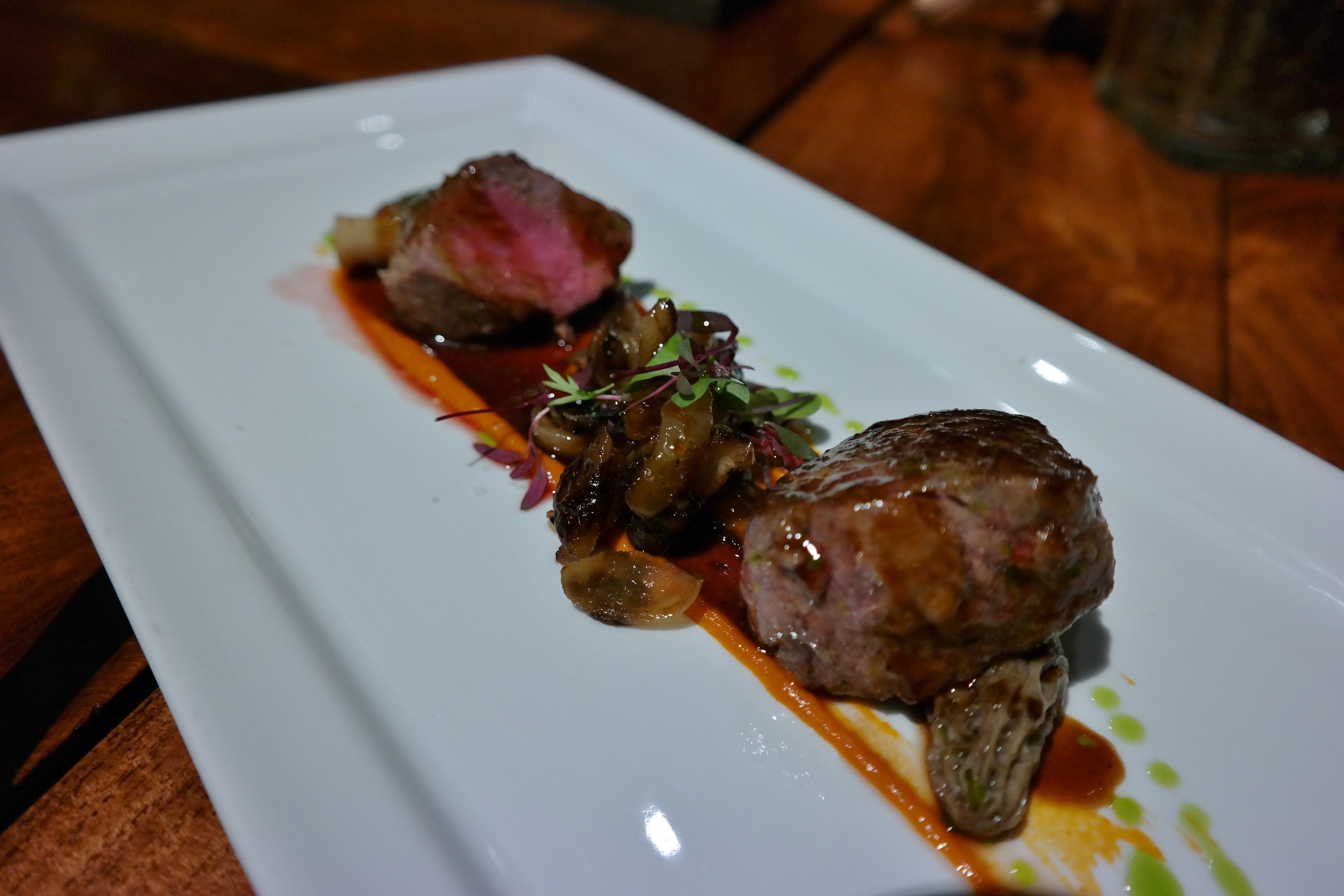 It's easy to see why the Insider's View wine series is one of my favorite dinner events in the Valley. This is my second time, and on both occasions the wine grower or winemaker has commented that it's one of the best he's ever hosted. Steve mentioned this was his first time visiting Phoenix. "I didn't expect it to be like this; this is phenomenal!" he enthused. I agree.
The last Insider's View dinner for the spring season takes place on Friday, May 13th with Dan Parrott, CEO and co-owner of JAX Vineyards. Visit this link for more information.
My dinner was hosted as a media invitation