I'm a big fan of the portfolio of Kimpton Hotels with their stylish touches, welcoming ambiance, and quality dining. We've been Kimpton Reward members for years, having stayed at many across the country, including Boston's Nine Zero and Hotel Marlowe, and New York's 70 Park Avenue. While I've visited Hotel Palomar Phoenix for drinks and dinner at Blue Hound Kitchen or Lustre, I've never stayed overnight. This month I was invited to enjoy the Stay and Skate package, and, as always, our experience was perfect throughout. We were warmly greeted by Grace on check-in who filled us in on the Hotel Palomar with helpful tips (her favorite dish at Blue Hound Kitchen is the boudin balls).
We relaxed in our spacious room with its modern design and views of the city before heading out for the afternoon.
The Hotel Palomar's central location in downtown Phoenix in walking distance to restaurants, shopping, and entertainment venues come with an extra perk in the winter - it's located right next door to CitySkate, the largest outdoor ice rink in the Valley. The Hotel Palomar's seasonal Stay and Skate package includes 10 percent off the best available rate, two Hotel Palomar custom beanies, and two admission passes to the CitySkate ice rink, including skate rentals. We enjoyed it on a beautiful sunny December afternoon.
The Hotel Palomar's prime location means it's in close proximity to one of my favorite spots in Phoenix - Bitter and Twisted Cocktail Parlour (links here for interviews on co-owners Ross Simon and Chef Bob Tam). Thirty seconds later, we had walked across the street to meet a friend for cocktails and snacks.
Returning to our home away from home, CitySkate was beautifully lit up and full of festive skaters.
One of my favorite amenities at Kimpton properties is the complimentary Social Hour held daily. At Hotel Palomar, visit the second floor from 5 to 6 pm for wine, and hot cocoa in the winter months.
There is no need to leave your hotel for meals. With Chef Sean Currid at the helm, Blue Hound Kitchen is one of the best restaurants in downtown Phoenix, with craft cocktails to match. We started with a round of excellent pre-dinner drinks, two of Chef's personal favorites: An expertly-made Old Fashioned (rye, demerara and Angostura bitters) for my husband, and The Lawless (Wild Turkey rye, "truck stop" bitters, wormwood liqueur, and tobacco smoke) for me.
I've been a long-time fan of Chef Sean and our dinner certainly didn't disappoint as we were spoiled with a myriad of delicious dishes, from deviled eggs with a crown of velvety whipped yolks hiding a filling of rich bacon jam, to juicy prime flat iron steak with tangy garlic-cherry glaze and herb-roasted potatoes topped with a tangle of fresh greens and crunchy frites. What an outstanding meal! Thank you Chef Sean and Chef Paul, and Shane for the fantastic service.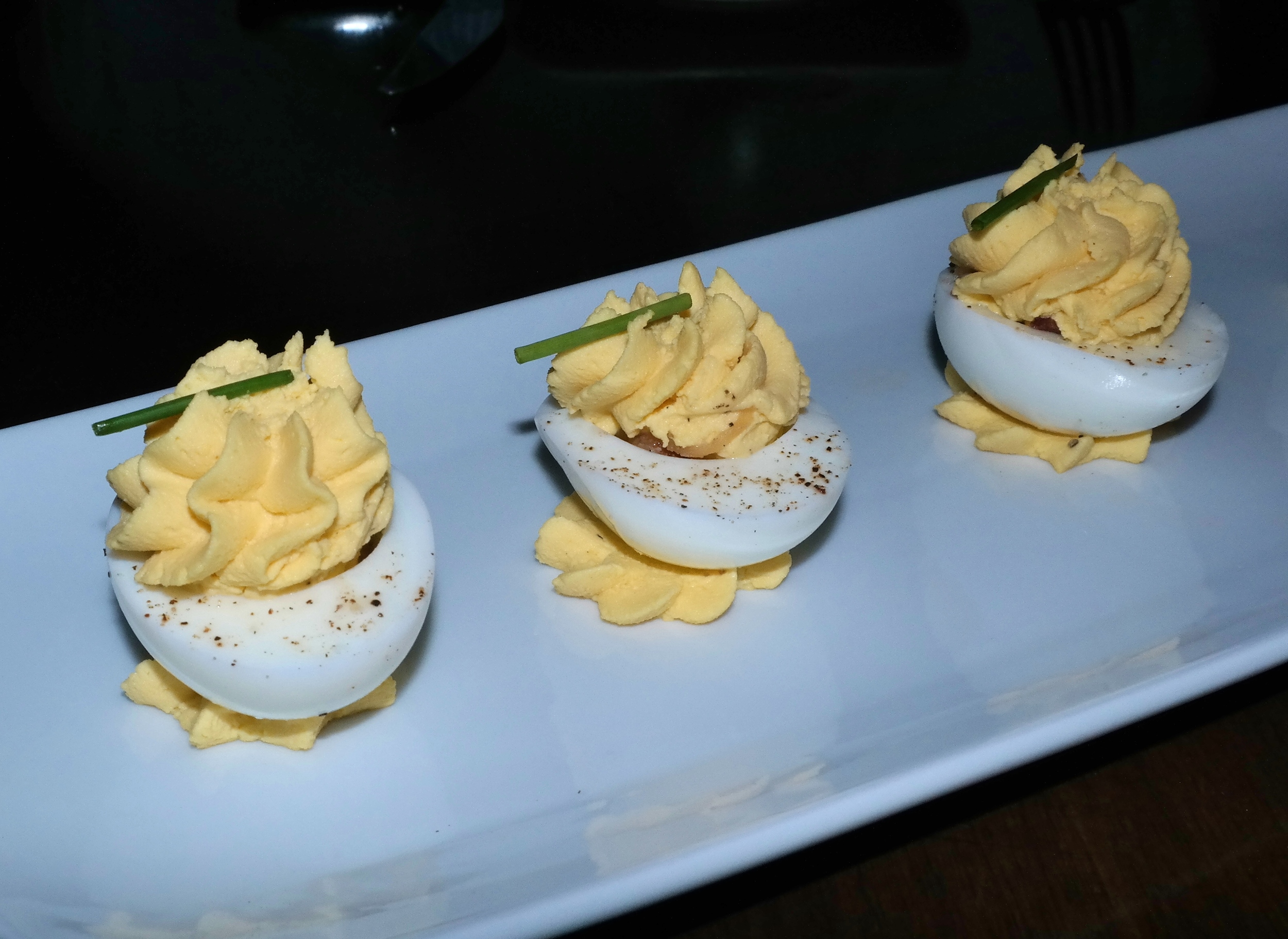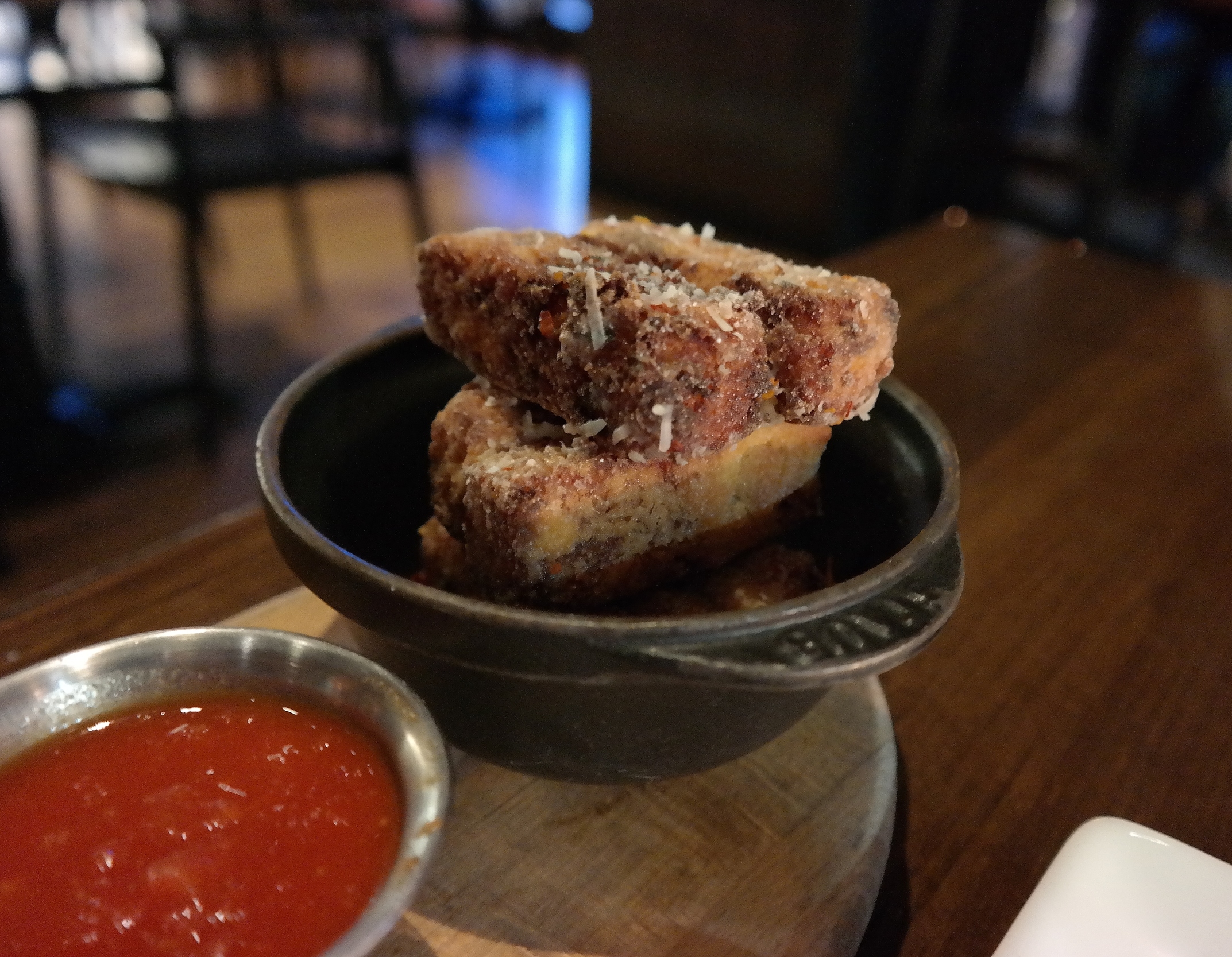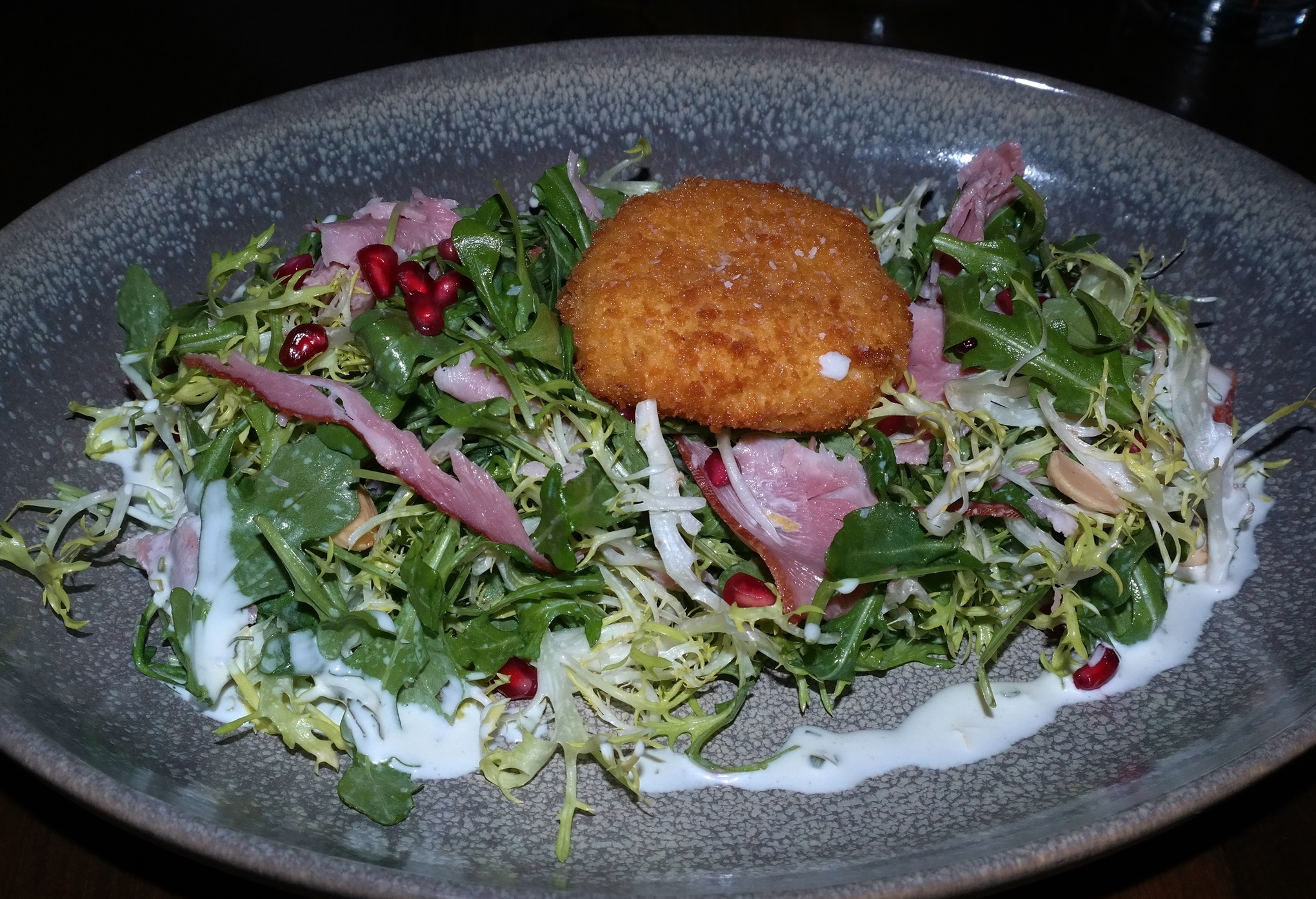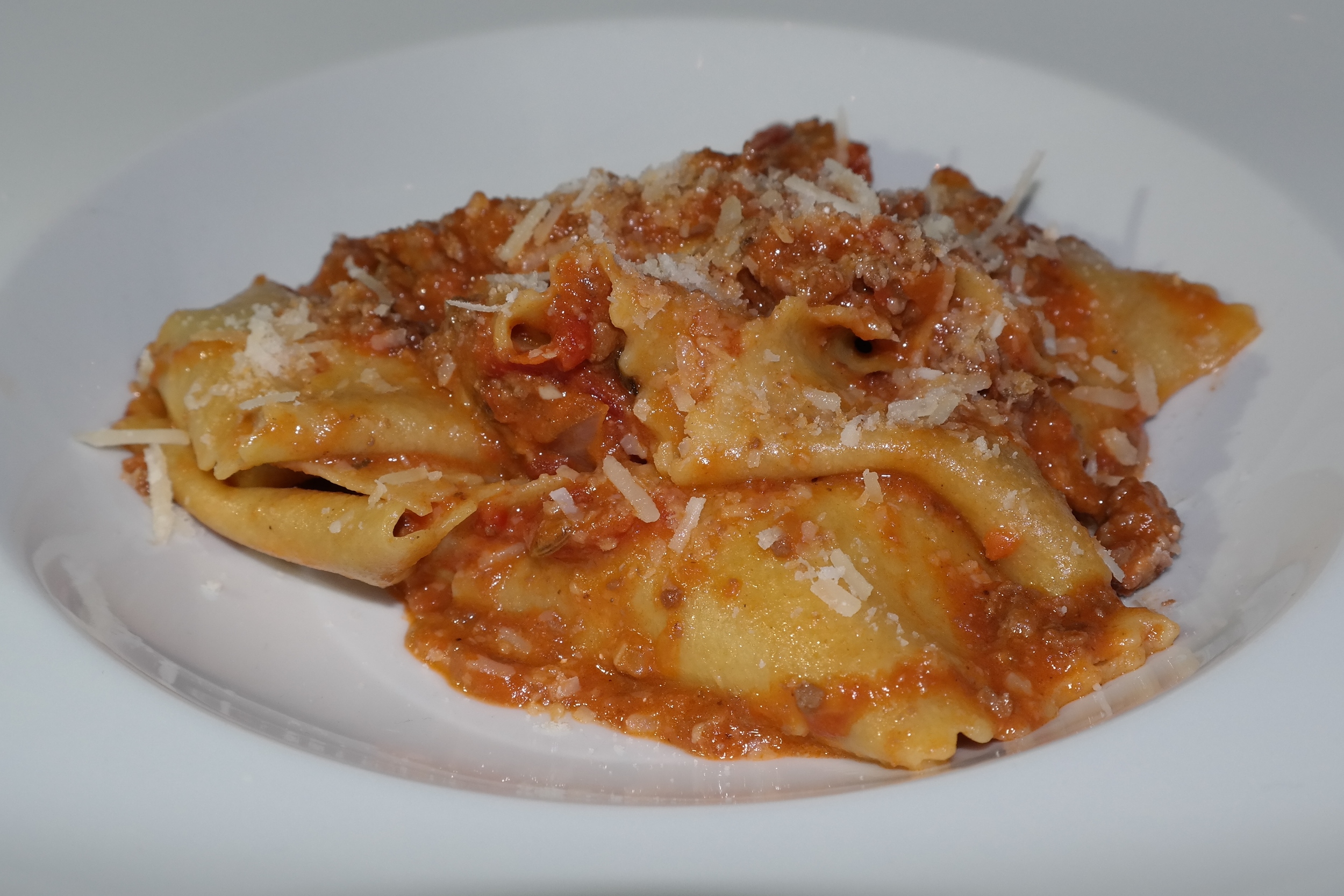 The perfect ending? A buttery Peaches and Cream crisp with mascarpone ice cream and a decadent chocolate cake with caramelized bananas, peanut butter caramel, and banana ice cream.
Although the Hotel Palomar Phoenix is a must-visit at any time of the year, take advantage of the Stay and Skate package now through January 3rd. For more information, visit this link.
I was hosted by the Hotel Palomar and our stay was complimentary.